Our Firm & Office
Tony started his accountancy practice in 1994 and today the firm still acts for many of the clients who placed their trust in Tony all those years ago to help and advise on business, accounting and taxation matters.
Tony is supported in the firm by five qualified experienced accountants and technicians, also by an office manager and secretary.
Tony and his colleagues are always happy to provide complimentary consultations for a little advice or guidance on business, finance or taxation matters.
We aim to provide all of our clients with a professional and friendly service. We have meetings at our office in Sheringham and also at client's homes and business premises depending on which option is the most convenient.
The firm acts for a wide range of clients from private individuals, small businesses, partnerships and small and medium sized companies. The firm advises around four hundred clients and whilst most of these are local we also act for a number of clients based throughout Norfolk, the South East and Home Counties.
Our office in Sheringham was built in around 1890 and was the last wholly residential property to be used for commercial purposes in the main shopping high street. We have a small car park at the rear of the property which is helpful when dropping off accounting records or calling for meetings. There are also public car parks nearby as well as street parking spaces opposite the office.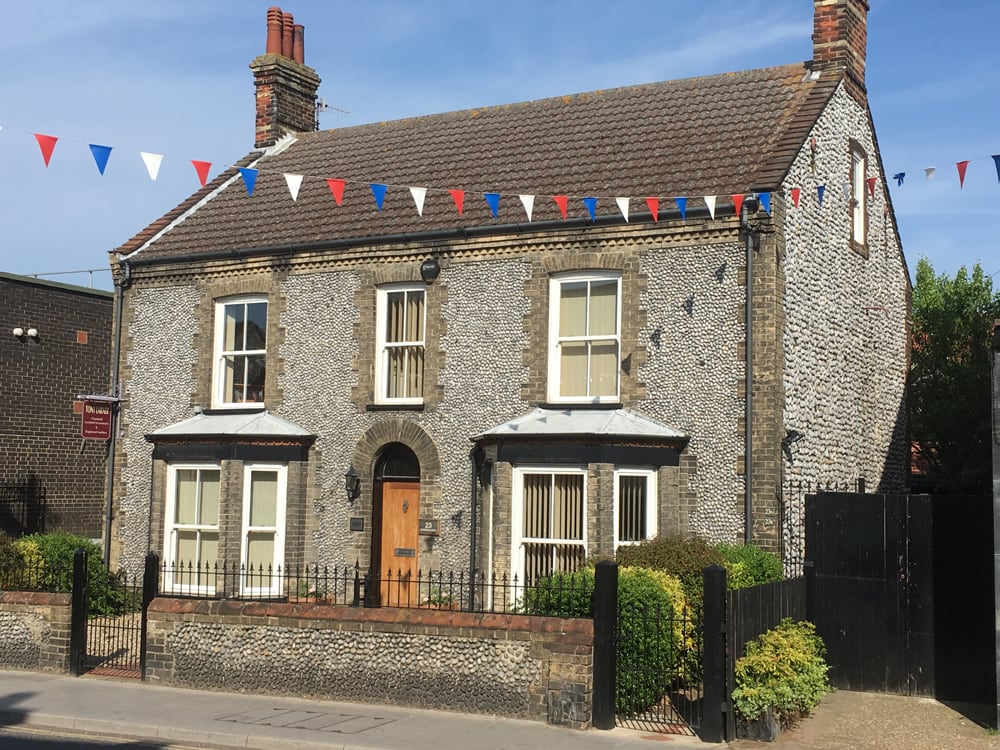 Our Services
Taxation Services
Personal taxation service including completion of Self Assessment Tax Returns
Advice on VAT, Corporation Tax, Capital Gains Tax and Inheritance Tax
Weekly and monthly Payroll services
Tax planning and general taxation advice
Accountancy & Auditing Services
Bookkeeping services incorporating completion of VAT returns where appropriate
Accounts for a wide range of businesses, sole traders and partnerships
Accounts for small and medium sized companies
Audit reporting and accounts for larger concerns and companies
Personal Taxation Service
Why not let us help you to complete your Self Assessment Tax Return. We're sure you'll agree that there are more enjoyable ways to spend your time than dealing with the paperwork involved in Self Assessment. Our personal taxation service removes this burden and takes away the worry of dealing with the H M Revenue and Customs.

We will complete your Self Assessment Tax Return on your behalf, calculate and advise you on the amount of Income or Capital Gains Tax to pay and deal with the H M Revenue and Customs at every stage, leaving you free to keep working, or to just enjoy yourself.

The average fee for our personal taxation service amounts to around £250pa (plus VAT). We will always agree our fee with you before undertaking any work and can correspond by e-mail, fax or post, with meetings at our office in Sheringham or at your place, which ever is the most convenient.